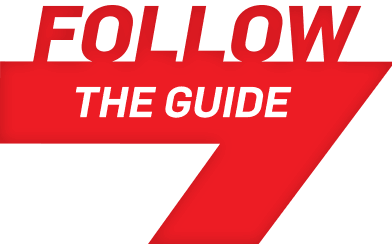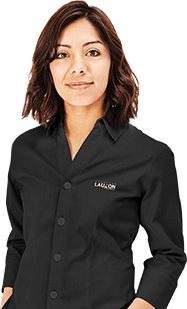 Avantage Lauzon

Enjoy the benefits of Avantage Lauzon
QUESTIONS AND ANSWERS (COVID-19)
UPDATE APRIL 24, 2020.
Dear customers,
We are aware that the temporary closing of our driving school may cause some inconveniences to many of you. This decision was taken to reduce the risks of spreading the coronavirus by following the Government's recommendations. Our main goal it to protect our customers and staff.
With this in mind, you probably have a few questions that we would like to answer in order to reassure you.
Questions and answers about your driving course.
Is the driving school closed?

Yes, the school is temporarily closed until further notice (currently, May 3 minimum), due to the pandemic. This situation is beyond our control.

Is my course taking place?

All our classes are suspended until further notice (currently, May 3 minimum). However, you can do your theory lessons online in all our branches except for our Chateauguay branch that does not offer this service yet.

How will you keep us informed when classes resume?

Theory lessons are now available online in all our school except for our Chateauguay school. We invite you to go to your online account to see courses availability. As soon as we know the date of resumption of all our regular activities, we will email or call each customer.

Will I be penalized because my lessons have been cancelled?

No, no one will be penalized. We ask you to be patient when classes will resume since demand will be very high. It is also for this reason that we will extend the expiration date of your contract. All contract's ending will be postponing.

Can the courses be given in distance?

Yes, all our schools now offer online theory lessons, except for our Chateauguay school that does not offer this service yet.

If my contract is about to expire, will I be able to extend without fees?

All our current contracts will be extended.

If I have a scheduled test at the SAAQ, what will happen if I haven't completed my driving course?

Because our business is temporarily closed, your courses must be scheduled to finish the program. Evidently, it means that the end of your program will have to be postponed to a later date. Unfortunately, that is something out of our control. In addition, the SAAQ has suspended all theoretical and practical exams until further notice. We invite you to regularly visit the SAAQ website, https://saaq.gouv.qc.ca/en/newsroom/covid-19-frequently-asked-questions/, to answer all your questions and know the latest developments.

Will you call us when you return to your normal activities to schedule our courses again?

You can already plan the theory lessons for the phase you are in for all our schools except for our Chateauguay school. However, for practical courses or to start a new phase without having completed the previous one, you will have to wait for the opening of our branches. We ask you to monitor your emails regularly. An email with the instructions will be sent when we know the official date when we will resume our services. You need to be aware that you may experience a waiting period. Please be patient, we appreciate it.

Do we lose our paid courses?

Not at all, the amount that was paid will remain in your account.

If I missed a course and had fees added to my account, what will happen?

There will be no financial consequences for any cancellation due to Covid-19.

Is it normal that I can't schedule my courses online anymore?

Yes, we have temporarily suspended this option, except for our online theory courses (for the schools that offer this service), because our schools are closed and we don't know when we will open again. We have also suspended the scheduling of courses by phone. Monitor your emails, we will inform you whenever you'll be able to do so again.

I will soon be 16 years old, can I still register for driving courses?

Absolutely. Even if our schools are closed, you can register online. You can also start your theory lessons online in all our schools except for our Chateauguay school. Once your online account has been created, your school will contact you when a phase 1 course is available!

Do you take any precautions to lower the risks of spreading the virus?

Our schools and vehicles are constantly cleaned and are equipped with sanitizers. We are following the Government's recommendations.

Are we able to get a refund for the car rentals and extra courses that were scheduled?

Insofar as the car rentals or your extra course had to take place while we were closed and that you are not able to schedule a new date, we will give you a refund of the paid price as soon as we reopen our business. Please note that you can still use these services, and we will be able to schedule a later date.

Am I able to cancel my contract or get a partial refund?

Our business is currently closed. It will be possible to cancel your contract when we will reopen. During this time, we will not be able to cancel your contract or give you a refund.
We are deeply sorry about all the measures taken, and we thank you for your cooperation. We are eager to see you again in our schools as soon as the COVID-19 storm is over!
While waiting for the rest of your courses, take care of yourselves!